"The Bank of England will pump £100bn into the economy and yet the policy makers believe that the hit to the economy will be "less severe" than originally feared.

This comes off the back of news that the UK's debt is now worth more than its economy.

Also a £1bn fund to help England's children catch up on what they have missed while schools have been closed has been announced by the prime minister."

Nigel Holland
The Bank of England will pump an extra £100bn into the UK economy
The Bank of England will pump an extra £100bn into the UK economy to help fight the "unprecedented" coronavirus-induced downturn.
Bank policymakers voted 8-1 to increase the size of its bond-buying programme.
However, they said there was growing evidence that the hit to the economy would be "less severe" than initially feared.
The Bank's Monetary Policy Committee (MPC) also kept interest rates at a record low of 0.1%.
The move comes just days after Bank governor Andrew Bailey said policymakers were ready to take action after the economy suffered its biggest monthly contraction on record.
The UK's debt is now worth more than its economy
The UK's debt is now worth more than its economy after the government borrowed a record amount in May.
The £55.2bn figure was nine times higher than in May last year and the highest since records began in 1993.
The borrowing splurge sent government debt surging to £1.95 trillion, exceeding the size of the economy for the first time in more than 50 years.
Chancellor Rishi Sunak said the figures confirmed the severe impact the virus was having on public finances.
"The best way to restore our public finances to a more sustainable footing is to safely reopen our economy so people can return to work.
"We've set out our plan to do this in a gradual and safe fashion, including reopening high streets across the country this week, as we kickstart our economic recovery," he added.
Income from tax, National Insurance and VAT all dived in May amid the coronavirus lockdown as spending on support measures soared.
This is the first time debt has been larger than the size of the economy since 1963, but it is not as high as the post-war peak of 258% in 1946-47.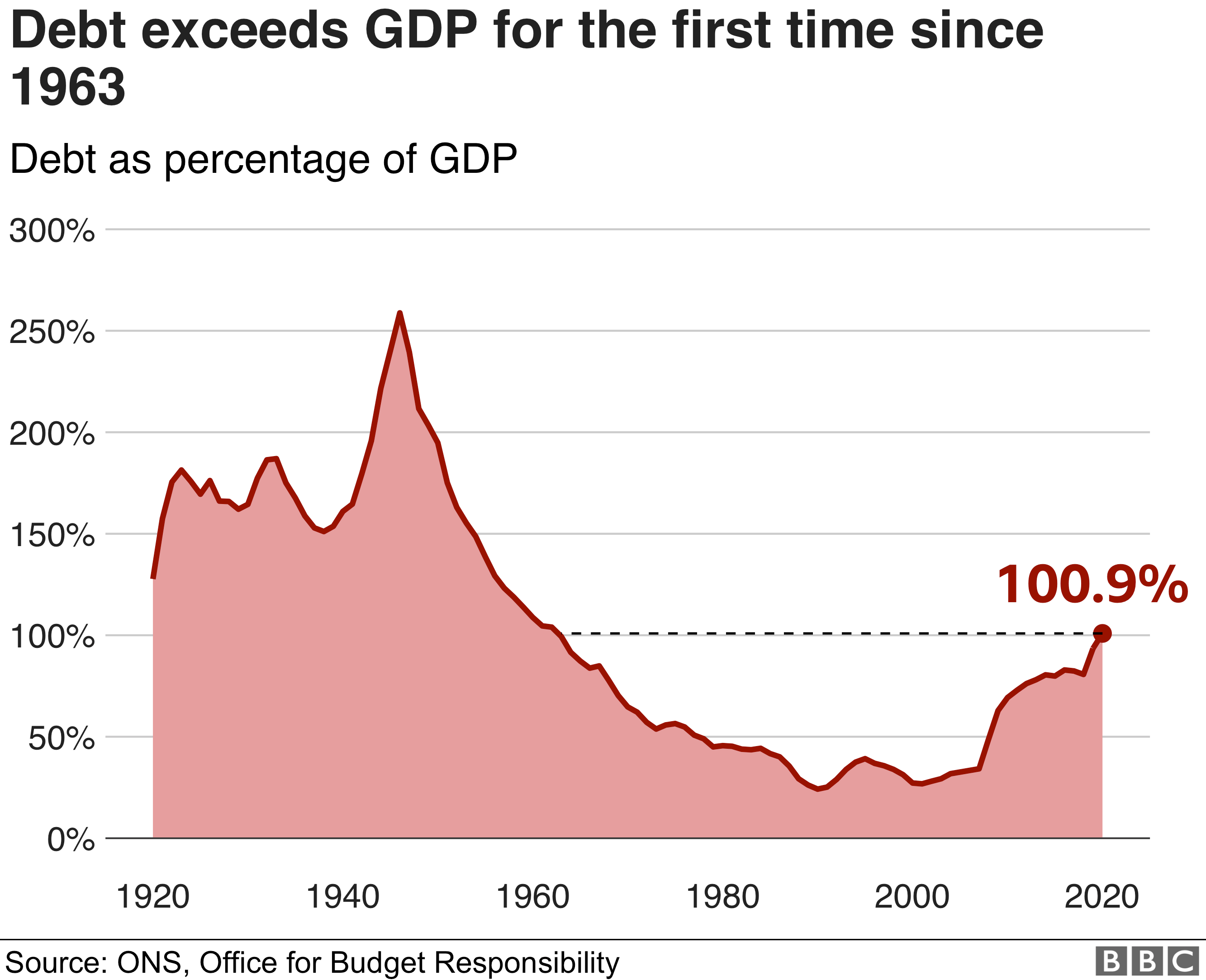 £1bn on Education
A £1bn fund to help England's children catch up on what they have missed while schools have been closed has been announced by the prime minister.
The most disadvantaged pupils will have access to tutors through a £350m programme over the next academic year.
Primary and secondary schools will be given £650m to spend on one-to-one or group tuition for any pupils they think need it.
Head teachers welcomed the funds, but said more details were needed.